Engagement is not only part of our tagline but also essential during these challenging times. The question becomes: How do we keep your audience engaged?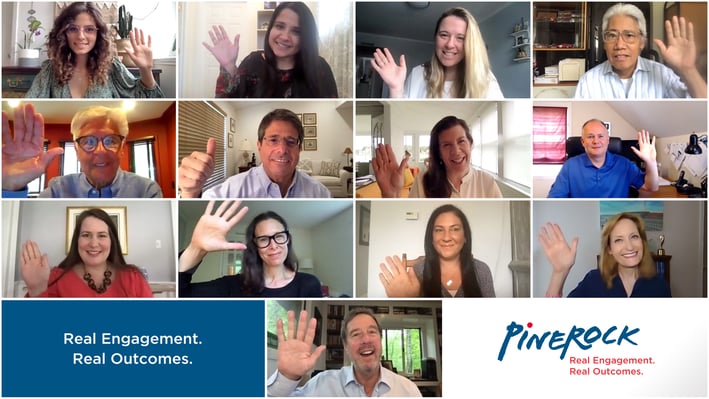 We spent the past months studying the impact of working remotely, revisiting our strategy, and creating new and innovative experiences for our clients. Simply shifting a planned live event into a virtual platform will not work. This challenge presents unique opportunities but requires a fresh approach from start to finish.
So, how do you engage an audience within the constraints of distance and computer screens?
Think Hybrid. We leverage interstitial programming to create crisp, compelling, bite-sized content to cultivate a sense of community, even remotely, on a global scale. Plus, we're still able to capitalize on what made your live events unique and engaging in the past – the enormous value of sharing resources, networking, and empowering your team for the future.
Shifting to this new approach is more than just using the right technology. It requires a rock-solid strategy to successfully meet your goals and connect with your audience online. Who do you want to reach? What do you want your audience to walk away with? And most importantly, how do you ensure every single person is engaging with your content?
For 25 years, PineRock has worked alongside our clients to develop the right tools to tell the best version of their story. Our team of communication experts have a proven history of helping brands create strategic plans tailored to their specific needs. We're poised to translate this expertise into true connection in a virtual environment.
Real Engagement, Real Outcomes.
PineRock is your partner for creative engagement, meaningful content and effective results.
Learn more about our virtual event solutions here!